Caring for Delicate Fabrics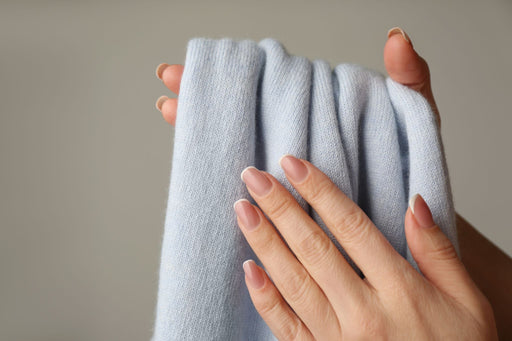 How do you take care of delicate clothes?
Here are some tips from around the web that may help you to take good care of your delicate fabrics and protect your clothes from damaging clothes moths.
Arranging your Wardrobe
Don't crowd clothes in your closet, as crowding causes wrinkles, which must then be removed. Ironing them again not only wastes your time, but also adds to the wear and tear on your clothes. Storing out of season clothes in another location makes more room in your closet so that your garments aren't crushed. Sweaters should be folded and placed in drawers, on shelves, or in storage boxes.
For more on wardrobe tips, check out our post on Tips to Organise Your Closet.
Caring for Wool
Be sure that wool garments, in particular, are clean when stored to deter insects that may smell a banquet on the sleeve of your sweater. It's disheartening to pull out your favourite sweater and discover a moth hole.
As a first line of defence and to provide you an early warning alarm, wherever you're storing Wool or Cashmere garment you should also hang clothes moth traps. Our Moth Prevention natural clothes moth trap hangs in your closet and is odourless! You CAN stop clothes moths before they destroy your precious clothes.

Read more about our tips on caring for cashmere specifically.

Treat stains promptly. Fresh stains are easier to remove than old ones.

If the stain is on a no washable fabric, take it to the dry cleaner as soon as possible, and describe the nature of the stain and the fibre content of the garment.
Removing Stains
Read and carefully follow package directions when using any stain removal product. Always test stain removers on an inside seam or other hidden part of garment for colour fastness. To test, apply product and let stand 2-5 minutes, then rinse. If colour changes, do not use product on garment.

Hand washing wool can be done easily at home with a wool cleaner and cool or lukewarm water. Squeeze the garment in the soap and water solution, and then let it sit for up to five minutes to soak out any set in dirt. Rinse carefully with cool water and squeeze all excess water from the garment, using a towel to absorb the water. Reshape the garment and allow it to dry flat. Once it has dried, hang it to allow any wrinkles to fall out and brush the garment to bring back the look of the wool.
Check out our post to find out more about stain removal on woollen clothes.

Roll items when possible to avoid the stretching and creasing that occur on hangers or in folded stacks. When you fold delicate garments, pad them with white, acid-free tissue paper (available in art supply stores). Refold them periodically to minimize creases. Give breathing room to clothes made of natural fibres, such as cotton, linen, silk, and wool. Store them in ventilated containers in a ventilated area.


Please note that MothPrevention.com takes no responsibility for any loss or liability due to information included on this site.
FAQs for Caring for Delicate Fabrics
Caring for delicate fabrics is much easier when you're well-informed and know what to do. Now, let's go over some of the most frequently asked questions about delicate fabrics and caring for fragile clothing.
What is a fragile fabric?
Garments are defined as fragile if they are at risk from damage during transportation, cleaning, or certain storage processes. Usually, tags, clothing order slips, or special care instructions will be included with items made of fragile fabrics. In these instructions, companies will clearly label fragile fabrics so that you can care for them properly. Usually, fragile garments will be made by hand, composed of delicate materials, or woven with natural fibers such as silk. These garments can be beautiful and valuable but often also require special care, storage, and handling.
What is delicates laundry?
Sometimes also labeled as delicates, delicate laundry must be hand washed or washed in a machine with a particularly gentle wash cycle. Hand washing delicates is the best way to prevent damage. In a laundry machine, the difference between the delicate vs hand wash cycle comes in with the agitation speed and water temperature. Depending on how delicate clothes are, you should consider washing them by hand regardless. If you don't already know how to hand wash clothes, there are plenty of helpful guides out there that can walk you through the process.
What can I use for delicate clothes?
Not all detergents and soaps are appropriate to use on delicate clothing. Some detergents contain harsh ingredients that can damage your clothes. For example, bleach is great for an array of cleaning applications, but should not be used on your delicate clothes. The best detergents for washing delicate garments will be gentle, have a relatively neutral pH, and be designed to cleanse without breaking down fabrics. Products like Woolite Extra Delicates detergent can work well. Also, consider washing items in warm or lukewarm water.
About Moth Prevention
MothPrevention® speak to customers every day about their clothes moth issues - clothes moths are a species that are ever increasing and that can cause significant damage to clothes, carpets and other home textiles.
To date, we've helped over 150,000 customers deal with their moth problems. We have developed professional grade solutions including proprietary pheromones engineered in Germany to the highest production standards.