How to Organise Your Coat Cupboard and Eliminate Clutter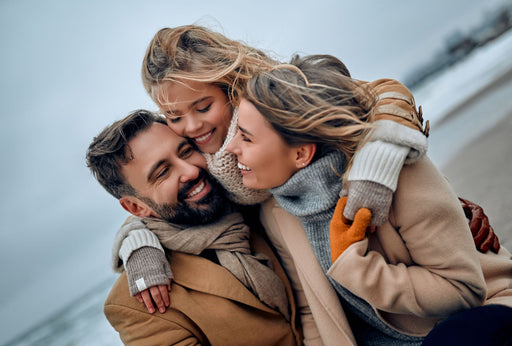 Is the entryway coat cupboard overflowing with an avalanche of clothing? Do you search for hours through piles of coats and jackets to find the one you want to wear? All that clutter has to go! Not only does the mess add to your stress, but it can be frustrating trying to find items whenever you need them.
Fortunately, getting the coat cupboard tidied up is not as tedious as you think. You can have some fun making DIY solutions, and you can get creative with how you set up your wardrobe.
We have come up with over twenty tips that teach you how to organise a coat cupboard effortlessly.
Let's have a look.
1. Start with a Clean Slate
First and foremost, tabula rasa your wardrobe. Organisation begins with a blank canvas. You will have to separate the items (which we discuss later on) and visualise how you want your organised coat cupboard to look. Consider this a purge. Once you have cleaned out the wardrobe, wiped down the walls, kicked away the moth balls, and know how much space you are working with, you can begin. 
But wait just a sec. 
What's the length vs width? How high are the shelves? Can you walk in or is the depth shallow? All this will change your method of organisation. Also, consider who else is in the house with you. Living alone makes organising the space easy, because you only have to worry about the items you need to access frequently. If you have a partner or children or an elderly parent residing with you, then your needs are going to change. 
Keep that in mind as you proceed. 
2. Add an Extra Clothing Rod
Have separates hanging in the wardrobe? Feeling a little creative?
Do this: create an additional clothing rod that hangs beneath the built-in rod. You will get an extra layer to keep your separates better organised. The extra clothing rod can be as long as the entire wardrobe, or you can create several smaller rods. All you need is a dowel and some strong rope or a chain to attach the DIY rod to your built-in one.
Next, make some nonslip hangers for your new rod by grabbing some pipe cleaners from the hobby shop or dollar store. Wrap the pipe cleaners around your hanger. The materials around the hanger will cling a little to the fabric of the clothing, keeping the coats and shirts from sliding off. Optionally, you can wrap the pipe cleaners around the rod to space out the hangers.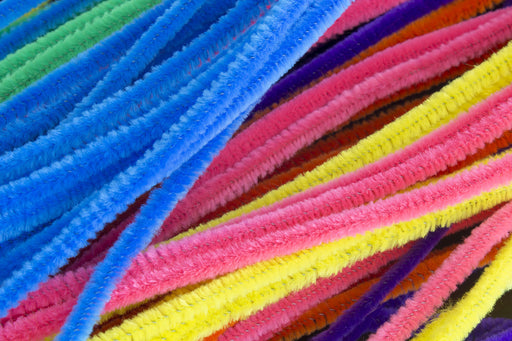 3. Hang Your Favourite Accessories
The hallway cupboard is the jack-of-all-trades when it comes to the items stored within. Bags, hats, scarves, shoes, coats, and more all are in there. So, how do you organise that mess?
Hooks! Wardrobe hooks are great for putting your favourite items on display, and you install them in a number of places. There is also a variety of styles to choose from. You will also like hooks if your home is more contemporary and relaxed in design.
Use bigger hooks to set out your day's outfit, too. For instance, you can hang your work coat, pants, belt, and bag all on the same hook then top it off with a hat or scarf, if it's cold outside.
 4. Create DIY Organisers
An essential coat cupboard organisation hack is making space to put a bunch of sundries. You know, all those items that you want to keep but have no idea when you might need them, like spare emergency flashlights, batteries, and other hardware? Yeah.
You don't need much to make your own organisers. Have a pair of scissors and cardboard on hand. After all, all you need is a splash of creativity.
Cut the cardboard down so it can fit easily on the shelves of your wardrobe or into the hanging organisers. Make cubicles with the cardboard. If you want to add a splash of colour, cover the cardboard boxes with scrap-booking paper.
5. Got Dead Space? Use it!
What do we mean by dead space? Empty walls. And wardrobes often have plenty of dead space. One way to eliminate that unused space is to install a pegboard. Ones made from galvanised steel will be durable and sturdy enough to hold plenty of items. Then, all you need is some small hooks to hang your items.
6. Get Your Shoes Off The Floor
After a long day on your feet, nothing feels better than chucking off your shoes at the door and leaving them there. Yet, all those shoes cluttering the floor will look messy, and it can greatly reduce the space in your foyer or hallway. That means, you need to arrange them intelligently.
Fortunately, there are shoe storage racks that can add a great amount of storage space to the hallway coat cupboard. Not only will your shoes be off the ground, but you will have access to your favourite pairs whenever the need arises. Don't forget to organise your shoes based on purpose or by colour!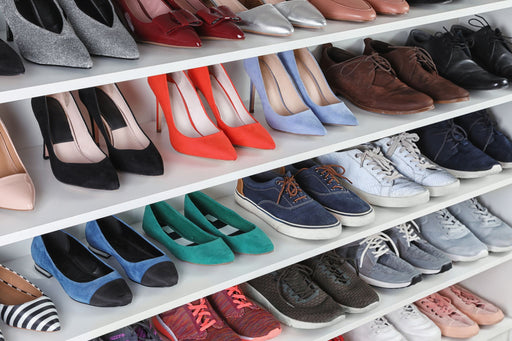 7. Four Words: Self Hanging Wardrobe Organisers
Want to know how to organise a coat cupboard flawlessly? Get yourself some self hanging wardrobe organisers. These are excellent for walk in coat cupboards, but they are much more functional in cramped wardrobes with limited storage.
There are different types of self hanging cupboard organisers. Some are made for clothing or towels and blankets (such as throw or wool blankets). Others will hold lingerie or socks. You might select a few for shoes or handbags.
You can purchase several and space them out, creating a wardrobe that has multiple levels. Make sure you are choosing hanging wardrobe organisers that are strong enough to withstand multiple items getting stacked inside. The Velcro or snap closures around the rod should anchor well enough that you won't wake up one morning to your clothing slipped out on the floor.
8. Grab Some S-Shaped Hangers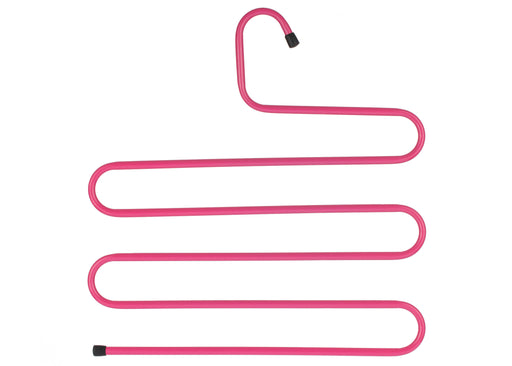 Maximising wardrobe space might seem futile—if you don't have the right hangers.
Gift yourself with some S-hangers, not to be confused with S-hooks. S-hangers are generally larger than hooks and have 4-5 tiers for hanging pants, scarfs, ties, skirts, linens, table runners, and more. Since you can hang several pieces on a single hanger, you save a lot of space.
If S-hangers aren't your thing, or if you are looking for something larger, you can find tiered hangers that can be hung vertically or horizontally off the closet rod.
9. Try Shower Hooks For Handbags
Is your wardrobe door already covered in stuff? You don't have to put your handbags on the floor. Instead, you can use shower hooks. Not only do shower hooks keep the handles of your bags from getting crushed, but they do not eat up as much space as a regular clothing hanger.
Shower hooks don't need to be used solely for your purses and rucksacks either. You can further your wardrobe organisation skills by taking one regular hanger with a bottom rod and lining the shower hooks along it. You can then hang tank tops by the armholes, lingerie, accessories, tote bags, and other things. It is an easy way to have similar items all in one place.
10. Place Your Favourites at Eye Level
The items that you use all the time should be front and centre. Shuffling through racks upon racks just to grab your favourite sweater is a waste of time. Make sure you have a few hangers designated for your essentials and put them where you can just reach and grab. Everything else - seasonal gear, cleaning supplies, etc. - can be sequestered off to the sides or up on the shelves.
11. Shoe Organisers For Accessories
Shoe organisers have multiple pockets that are the ideal size for storing scarves, gloves, winter hats, and other accessories. The ones with the clear plastic make it easy to see where you have put everything, but you can also label the pockets. Once everything has been divvied up, all you have to do is grab it and go.
12. Coordinate By Colour
Colour coordination is one of the smartest coat cupboard organisation tips we have. Why? Because it works with almost everything that goes into your wardrobes. First, consider colour coordinating your hangers. Having mismatched hangers not only looks disorderly, but some hangers, like those thin wire ones, may damage your clothing over time. Use thicker, coloured hangers and then separate the colours into groups. You might use green hangers for winter gear and blue for your essentials.
Next, separate your clothing by colour. Coats and jackets, scarves, gloves, shoes, sweaters, and anything else can be organised this way. You will find things much faster.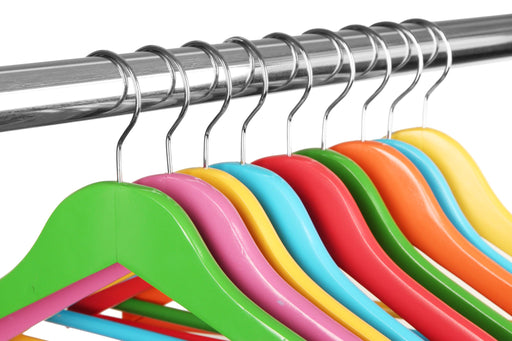 13. Shelf Dividers
Does the coat cupboard have a shelf at the top? You can inset shelf dividers up there to sort miscellaneous items. The same idea applies to the foyer cabinet, where you might have a jumble of coolers, baskets, and summer pool toys. The dividers will do as their name suggests and keep various items separated for easier access later on.
14. Soda Tab Extensions
Next time you crack open a cold one (or a soda), save the tabs. It is a cheap and highly effective way to organise the hallway coat cupboard. Simply take your soda tabs and slip the D-shaped hole around the hanger's hook. This allows you to hang a second hanger off the tab. That means more clothes in the wardrobe without using more space.
Soda tab extensions can be used for all kinds of things, like making sure your snow overalls stay together with your snowboarding jacket, or that all your hoodies are in one place.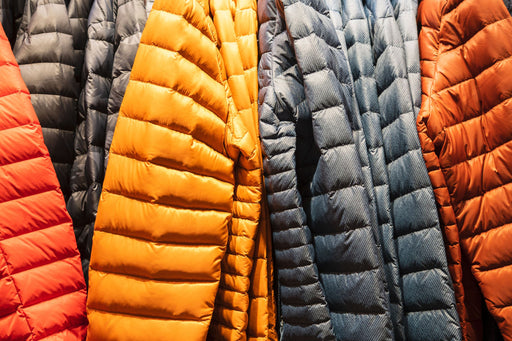 15. Wire Shelving
A lot of wardrobe organisation hacks talk about adding shelving, but they never mention the glory of wire shelving. Hanging items is a lot easier with wire shelving than wooden shelving, since there are miniature rods running perpendicular to the wall. Use your spare shower hooks or S-hooks or even cables or zip ties to secure items in place. Wire shelving is also extremely affordable, so you can purchase several in different sizes to create multiple tiers within your wardrobe.
16. Turn Your Hangers
Lose track of items you have worn recently? Here's a trick for you. At the beginning of every month, turn all your hangers the same direction. Then, as you wear your coats, jackets, and other items hanging in the wardrobe, turn the hanger in the opposite direction. That will help you cycle through certain items more effectively, especially if you are planning on donating items that you don't wear often. If you notice that there are some items you never touch, you can go ahead and consign or donate it.
17. Create Space for Your Belts and Scarves
Here is a small coat cupboard organisation idea for you: Use a tension rod or a slim towel bar mounted to the back wall of the wardrobe or on the cabinet's door to hang your belts, scarves, and other accessories, like your dog's leashes. You can grab some S-shaped hooks to organise the items instead of just draping them.
You can also incorporate other ideas from this list, such as using purpose-built hangers to further separate items. Having the short bar on the back wall, however, is going to add another level to the wardrobe without taking up much space. You can easily reach back to remove the item you need and won't have to dig.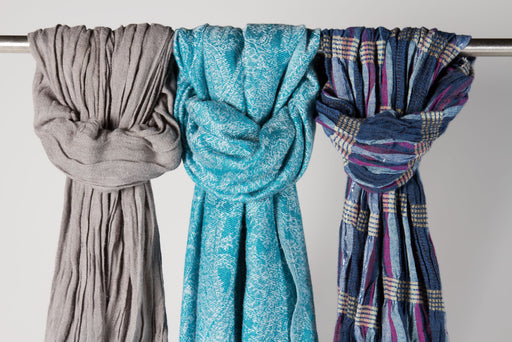 18. Store Laundry on the Door
Stripping off wet or sweaty clothing from a run when you walk through the door? If you often drop the clothes on the floor by the wardrobe, you probably aren't doing yourself (or your flooring) any favours. Instead, put a canvas or cloth laundry hamper on the back of the wardrobe door. That way, you can easily deposit sodden items and will have the laundry gathered in one place, so it is faster to grab the hamper on laundry day. If the canvas bag is big enough or has pockets, you may also be able to store bottles of detergent or fabric softener in the same place.
19. Convenient Portable Carts
Those rolling carts and storage bins aren't just for the kitchen or home office. You can use them in the wardrobe, too. Some portable carts have enclosed shelves, while others may be more like wheeled storage racks, but you can use them the same way. Put items in the drawers or in storage bins then tuck them into the corner of the wardrobe. Whenever you need them, you can pull out the cart instead of rifling around and making a mess of boxes.
You can also add adhesive hooks to the sides of the cart or chest to hang lighter items that are used with whatever is in the boxes. For example, if you are keeping cleaning items in the bins, you can hang sponges or scrub brushes on the sides. Then you wheel out your cleaning station into the hall or bring it directly to the mess instead of hauling everything to and from the wardrobe.
20. Use Wine Bottle Boxes For Shoes
Even if you don't drink wine that often, a trip to the liquor store might be in order. You can pick up some boxes with cardboard dividers inside and use them for coat cupboard organisation. Usually, this trick works best when you have children, since their shoes are often small enough to fit into the pockets with use, but you can put sandals and flip-flops in them, as well. If you don't want to use a wine box, you can remove the cardboard wine dividers and put them into a stylish fabric bin.
21. Knowing What to Keep and What to Toss
When it comes down to it, family coat cupboard organisation is all about the art of decluttering and making sense of the chaos. Because that is what coat closets are—a glimpse into Pandora's box. Some people live for decluttering, like Marie Kondo, while most of us are less inclined to organise the wardrobe and just stuff things into boxes.
Don't do that. Instead, when you start cleaning out wardrobes , separate everything into four distinct piles: Keep, Sell, Donate, and Recycle.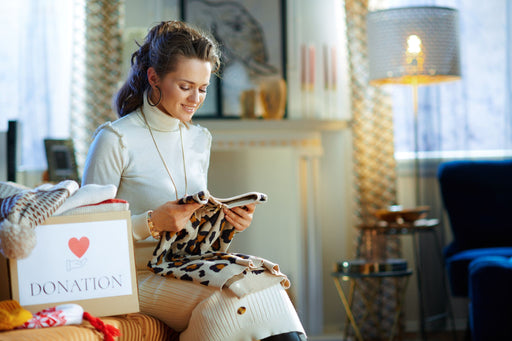 Obviously, the items in the Keep pile are the ones you are holding onto. Clothing in the consignment pile should be gently worn name brand pieces. If the items are not a named brand but in good shape, you can put them in the Donate pile. Lastly, Trash is, well, trash. Clothing that is shredded, moth-eaten, stained, or dreadfully out of style should be thrown away, never to be seen again.
But, how do you know what to keep and donate? Ask yourself a couple of questions:
Do I love this item?
Do I wear it or use it often?
Does this item fit into my personal style?
Answering "yes" to all the questions means you can happily put that piece of clothing into the Keep pile. If the items belong to the kids or your spouse, consider their point of view, too. Any items that are a question mark can be dropped into a "Maybe" pile. Revisit it after you clean or in a few months, when it is time to deliver stuff to the consignment shop or donation centre.
We Hope We've Helped You Clear Your Clutter!
Keeping your wardrobes from becoming a realm of chaos is easy—when you have the tools. With hanging organisers, a little creativity, and some patience, you can declutter the wardrobe. Hopefully, our tips have given you some ideas for coat cupboard organisation, regardless of the size.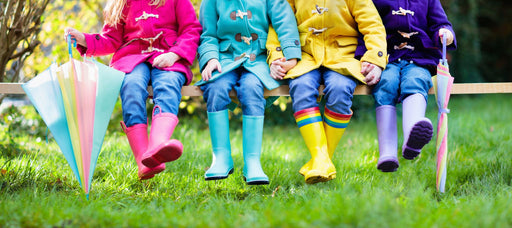 About MothPrevention®
MothPrevention® speak to customers every day about their clothes moth issues - clothes moths are a species that are ever increasing and that can cause significant damage to clothes, carpets and other home textiles.

To date, we've helped over 125,000 customers deal with their moth problems. We have developed professional grade solutions including proprietary pheromones, not available from anybody else in the UK, and engineered in Germany to the highest production standards.
About MothPrevention®
MothPrevention® speak to customers every day about their clothes moth issues - clothes moths are a species that are ever increasing and that can cause significant damage to clothes, carpets and other home textiles.
To date, we've helped over 150,000 customers deal with their moth problems. We have developed professional grade solutions including proprietary pheromones engineered in Germany to the highest production standards.